NXP and LUXIM Make the Smart Grid Smarter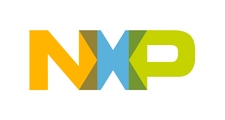 NXP Semiconductors N.V.
announced
a program designed to ensure local public works administrations receive genuine products for use in street lighting. LUXIM, the leading supplier of Light Emitting Plasma (LEP) lamps, is joining forces with NXP, a leader in security IC solutions, to help assure component authentication throughout the entire supply chain, so that governments choosing LEP street lights can be confident in the quality, energy efficiency and lifespan of their installations.
"In our view, LEP is the best possible source for high-illuminance applications, including street lighting. Our tic-tac-sized plasma light source enables electricity cost savings of approximately $145 per fixture per year, exceptional color quality and 50,000-hour life," said Randy Reid, vice president of marketing, LUXIM. "By introducing the authentication chip from NXP, we're helping our partners protect their customers' investment in LEP street lighting -- to ensure that everyone benefits from the brilliant white light, energy savings and long life of LUXIM products."
LEP lighting is an energy-efficient and environmentally clean lighting technology that saves over 50 percent in energy costs compared to traditional lighting. In addition, it offers three times the lifespan of most conventional lighting fixtures, shining a full spectrum brilliant white light that mimics the sun. To achieve best performance, LUXIM uses deep domain expertise developing sophisticated IP. The NXP au10tic security IC solution is used to prevent lower quality counterfeit components from entering into the supply chain, and ultimately protect local government agencies investment.