Elemental LED Showcases LED Strip Lighting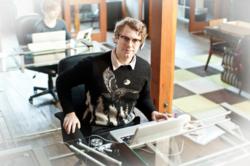 Elemental LED, a San Francisco Bay Area-based LED lighting company, released a video that showcases their LED strip light and LED light bar products installed at Sloane Bar of San Francisco. While demonstrating the visual appeal and versatility of LED lighting products, the video promotes Elemental LED's project management services for business owners, contractors and architects.
"Sloane had an idea of what they wanted to pull off, and it wasn't feasible with incandescent lighting," says Elemental LED Project Manager Tim Wells. Sloane has an entire wall of glass shelf cubes installed behind the bar. Each cube needed to be illuminated without taking away valuable space from shelf contents and while maintaining visual appeal of the installation. Elemental LED solved this problem by edge lighting the glass shelves with cool white LED light bars, ultimately adding to the visual appeal of the shelves.
Elemental LED also provided the lighting for the bar, which included warm white LED Strip Lights underneath the bar's edge. The lights create a soft, warm glow along the entire length of the solid wood.